Ignition System Tester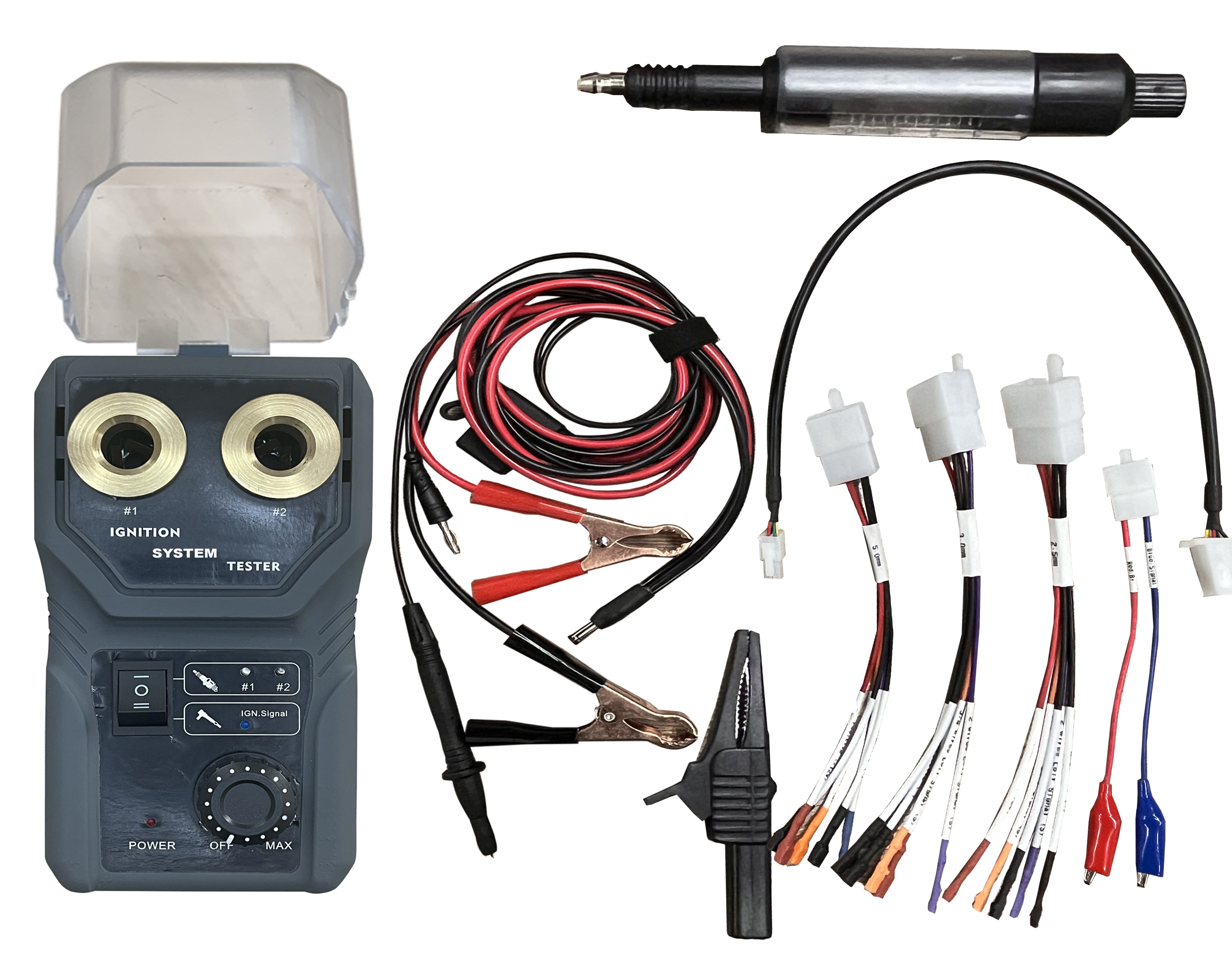 This Ignition System Tester (IST) comes with a variety of functions that are very helpful for testing the Ignition System of the vehicle including Spark Plug Test and Ignition Coil Test. Also, it can be used to test Fuel Injectors to measure their injection volume or for cleaning them, as well as simulate Sensor signals in Square Wave frequency.
EXCLUSIVE INVENTIONS:
1. Combined Spark Plug and Ignition Coil Test in one device. No tester in the world with this combined function
2. Ignition Coil test (Ignition Spark Tester provided)- test all ECU control, electronic control, or conventional distributor-type ignition coils. Also, any High Voltage leakage (due to a hairline crack on the coil housing) can be easily detected using its Spark Leak test probe.

3. Spark Plug test- check the conditions of spark plugs based on the sparks generated. This is to determine whether the spark produced after cleaning the spark plug (with the spark gap has been reset) is perfect or not and it should also produce a continuous and uninterrupted spark.

4. Fuel Injector Test - to measure the amount of injection produced and it is also to help clean up to get the best spray results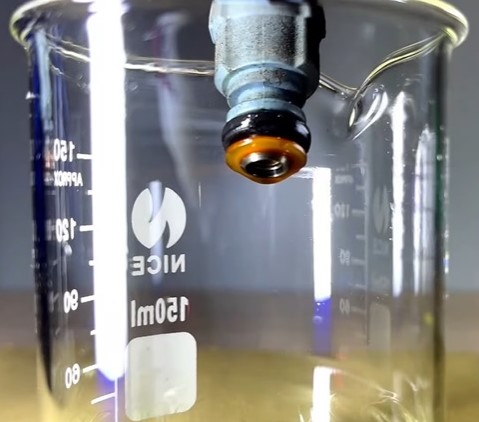 5. Simulate Sensors Signals - it can simulate sensor signals as long as its signal is in Square Wave frequency like ABS sensor, Vehicle Speed sensors, Crankshaft sensor, Camshaft sensor, and Gearbox input shaft sensor.
UNIQUE FEATURES/APPLICATIONS
1. The Tester comes with a range of connecting cables with terminals to suit the majority of 2-wires, 3-wires or 4-wire Ignition Coil of various car makes.

2. Able to test Ignition coil leaks by placing Spark Leak test probe near the coils during Ignition Coil Test

3. Test Fuel Injectors and measure its injection volume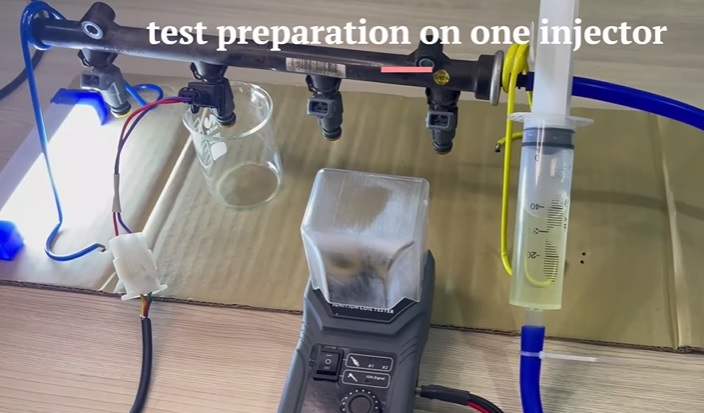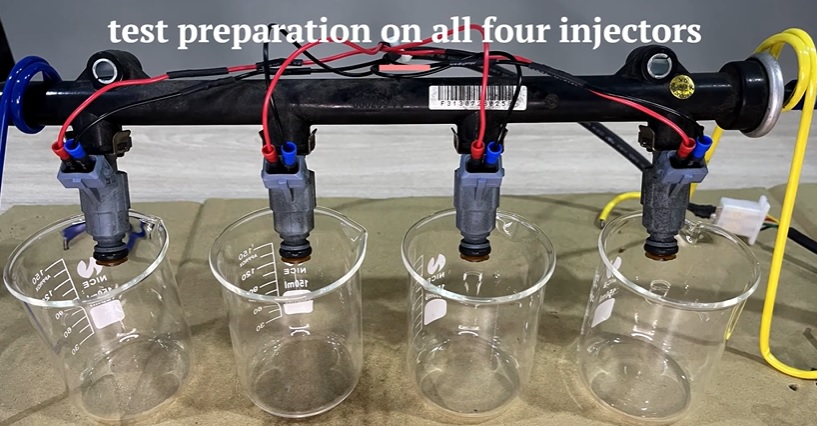 4. Adjustable RPM range- used to increase and decrease the RPM speed during Ignition Test, Spark Plug and Injector Test by turning the RPM knob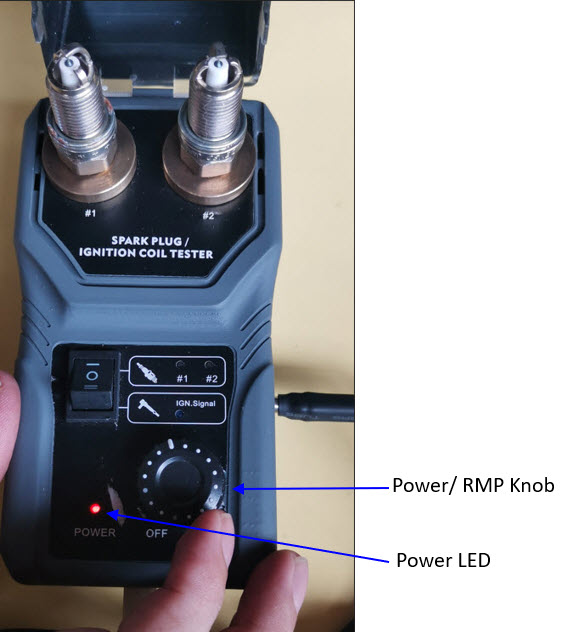 5. 3 position selector switch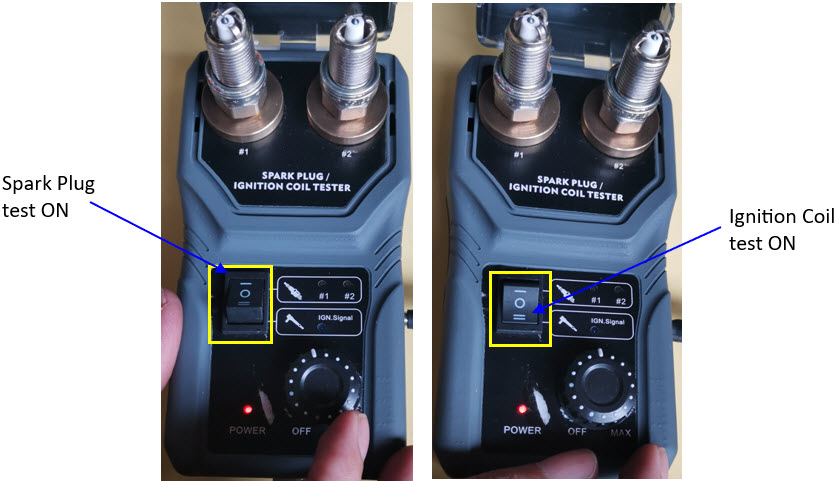 6. Spark Gap Adjustment Knob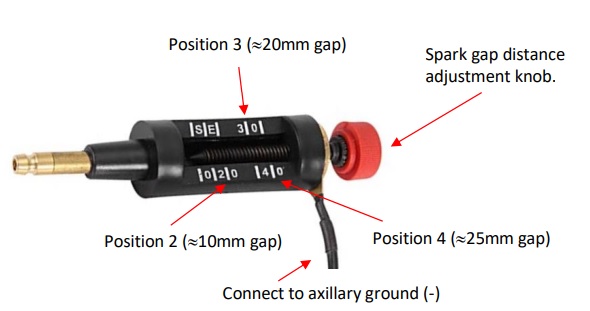 Spark Plug & Ignition Coil Tests demo
Injector Test demo
User Manual

1680311408.pdf
SPECIFICATIONS
Power Input……………………………………………..2V DC supply
Number of Spark plug Tests simultaneously………...2 nos.
Pulse signal indications.…………………...................Spark Plug test – 2 Green LEDs
Ignition Coil Test…………………………....................2 wires, 3 wires and 4 wires type.
Ignition Pulse signal indications.……………………..1 Blue LED
Adjustable RPM Range……………………................180 RPM to 10,000 RPM max.
Ignition Spark Tester Gap adjustment ………............0 ~ 25mm Arcing distance.
Simulation Signal Range…………… .........................7Hz to 346Hz max. (Square Wave)
Simulation Voltage…………………............................12 Volts (Depends on Battery Voltage)